Camping raft 'Storlom'

Experience the Swedish wilderness in a unique way from the water and spend the night on the camping raft 'Storlom'.
Prices
| | Price |
| --- | --- |
| Per night | 1200 SEK |
| Includes | Canoe rental throughout the whole stay |
| Excluding | Camping equipment and second canoe |
Book extra
Description
Price
Bedsheets
120 SEK per bed
Sleeping mat
100 SEK per mat
BBQ charcoal (2.5kg bag)
60 SEK
Booking sauna
(located at the camping)
400 SEK
Use of washing machine
(located at the camping)
50 SEK per wash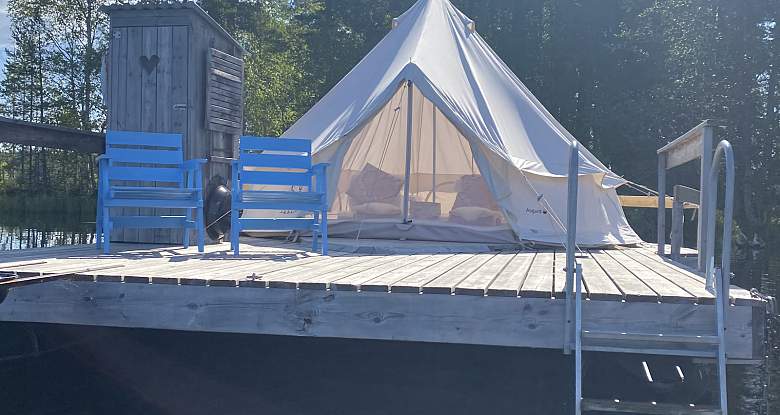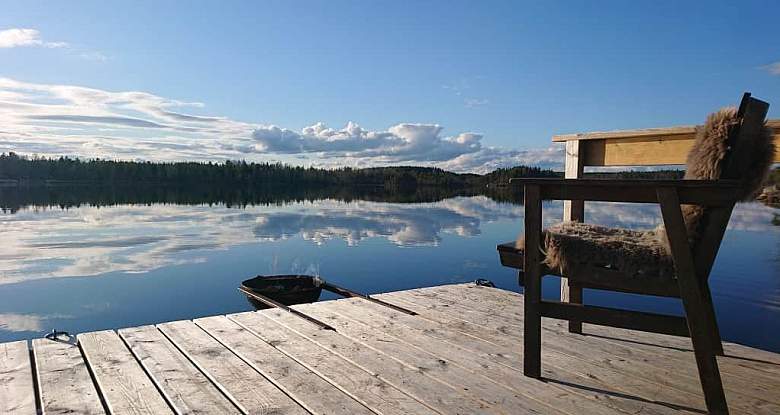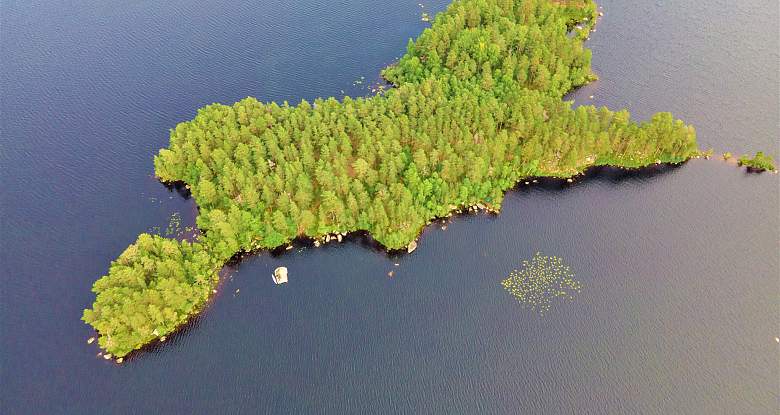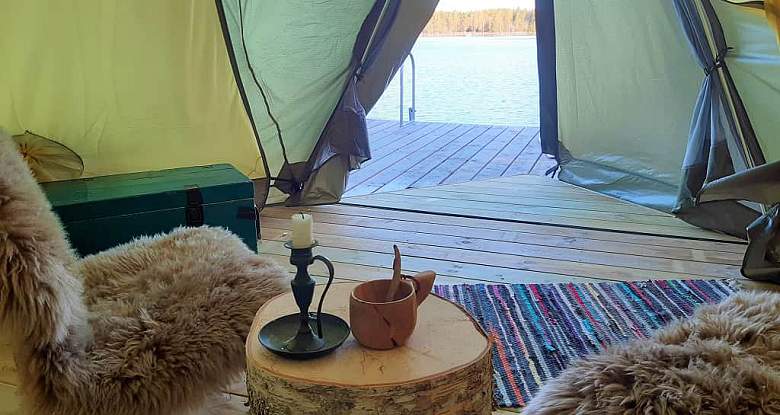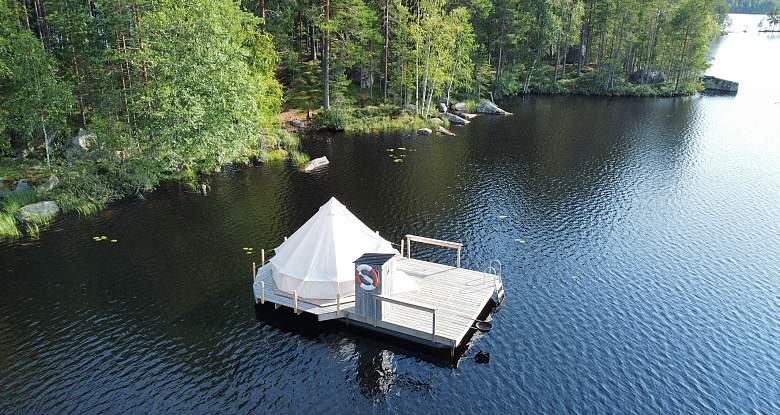 Camping raft 'Storlom'

Experience Swedish nature in a unique way from the camping raft 'Storlom' near the uninhabited island of Getön. Using your canoe, it takes only 10 minutes to the reach the beautifully situated 'Storlom'. You will enjoy breathtaking sunsets and be listening to the sound of the loom (Storlom in Swedish). Sleeping on water is a great experience that you will never forget!
'Storlom' is equipped with a spacious teepee tent that has direct views onto the lake. The interior consists of two comfortable sleeping spots that have a bedbase and mattresses along with blankets and pillows. There are also two chairs, a small table and storage box. The exterior area has two outdoor chairs, a folding table, a BBQ and a separate toiletshed for a mobile camping toilet.
Canoe rental is included during your stay in the 'Storlom'. When you depart to stay in the 'Storlom' we will provide you with one camping stove, cooking utensils, crockery, a washing-up bowl with brush, biodegradable soap (which is also suitable as body soap), a rechargeable torch and a mobile camping toilet. You can easily take a shower at the campsite or jump into the lake and use the biodegradable soap. Not included is your food, provisions and bedsheets.
The camping raft is suitable for 2 people but can fit a maximum of 4 on request.
Pets are not allowed on the camping raft.
More information

All guests must be able to swim.
When weather conditions don't permit to stay on the raft, an alternative will be offered.
You must bring your own sleeping bag and matress sheet or a full set of bedsheets. Bedsheets can also be rented on site.
At the end of the stay, all camping materials must be returned complete and in clean condition. Any loss or damage to the inventory will be charged to you.
You must leave the raft and tent in clean condition at the end of your stay. A checklist will be provided to assist you with this.
To reduce waste, we ask that you separate cardboard, paper, glass, tin, plastic so that only a small amount of residual waste remains. We have seperate bins next to the reception where you can sort your waste prior to departure.
How to reach Värmlandsgården: by car, public traffic or airplane.
Booking, reservations or questions? Please contact us:
Natural accomodation on water, fantastic views