Sundsjön canoe tour
2 days, 10 km, easy

Starting in Rämmen and ending in the Västra Sundsjön, this tour features a variety of headlands and islands where it is possible to spend the night.
Prices
Sundsjöntour
1500 SEK per Canoe
Includes
Canoe, paddles, canoe cart, life jackets, watertight barrel, rope, folding spade, sponge, garbage bags, tour description with detailed map.

Transport to the start (9.30h) and from the finish (16.00h) of the tour.
Excluding
Camping equipment
Starting
Every day
Book extra
Material
One price for usage
during the entire tour
Camping stove (including
pots and 1l fuel)
160 SEK
Trekking tent (2 pers.)
300 SEK
Sleeping mat (self-inflatable)
100 SEK
Fishing rod
200 SEK
Fishing license
Price depending on fishing area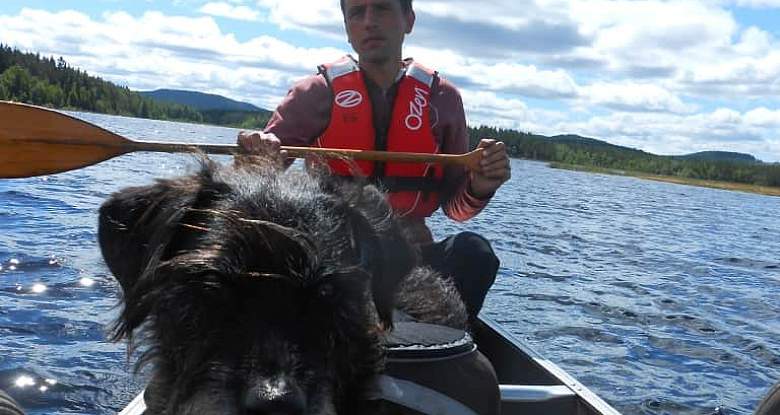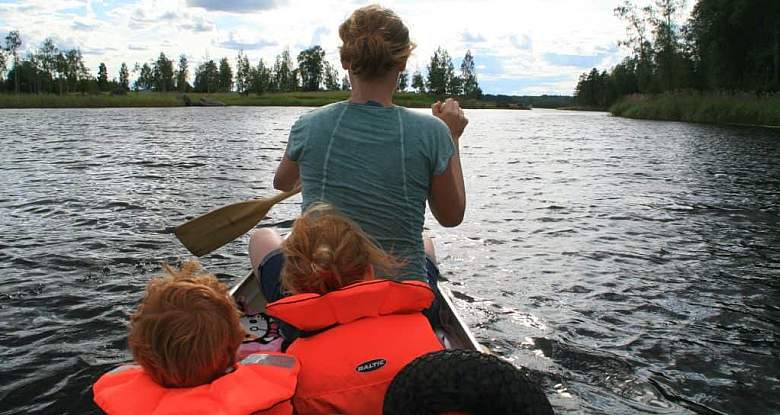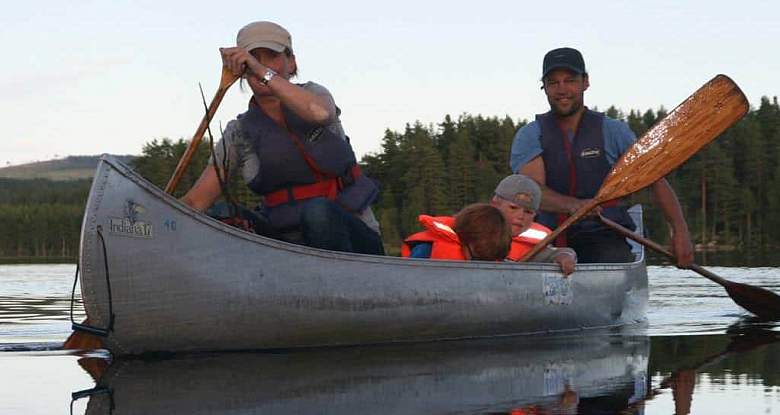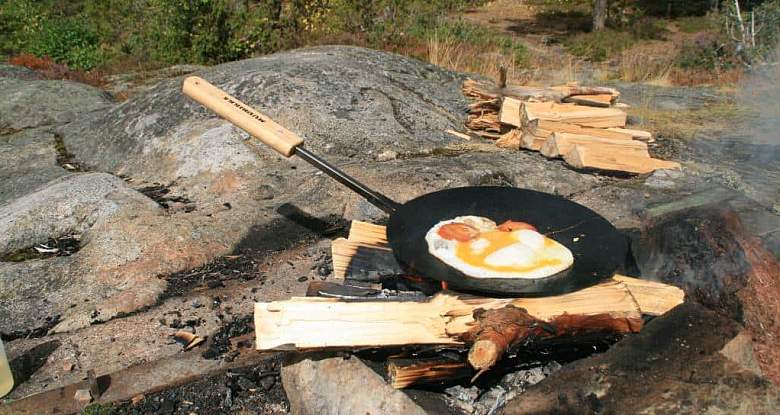 About the canoe tour:
From Värmlandsgården we take you to Rämmen where the tour starts. The tour follows beautiful lakes, where you find plenty of islands worth a pause to swim, grill, fish or spend the night. It's a 2 day tour where you have enough time to relax or play and is also suitable for families with children.
Further information
If additional transport is required, an extra charge may apply.
All adults must be able to swim. A life jacket is mandatory in Sweden.
Luggage must be stowed in backpacks, not suitcases, allowing it to be carried over land sometimes.
All tour parties must be equipped with a topographic map, which must be purchased separately from the office. A GPS is not accepted as an alternative to a map.
Fishing licences can also be acquired at our office.
If you would like to stay at the camp ground before or after your tour, please book at the office.
Click here for more tips and rules about canoeing and camping in the Swedish wilderness.
Booking, reservations or questions? Please contact us:
Canoe tour, 2 days, 10 kilometres, suitable for families with children