Big Bergslag canoe tour
10 days, 150 km, challenging

This tour is our longest, but has the same start and end points as the Northern Berlag tour above, extending further east to take in more diverse scenery and challenges.
Prices
Big Bergslagstocht
3300 SEK per canoe
Includes
Canoe, paddles, canoe cart, life jackets, watertight barrel, rope, folding spade, sponge, garbage bags, nature card for Svartälven river (mandetory from 16y) and tour description with detailed map.

Transport from the finish (16.00h) of the tour.
Excluding
Camping equipment
Starting
Every day
Book extra
Materials
One price for usage
during the entire tour
Camping stove (including
pots and 1l fuel)
160 SEK
Trekking tent (2 pers.)
300 SEK
Sleeping mat (self-inflatable)
100 SEK
Fishing rod
200 SEK
Fishing license
Price depending on fishing area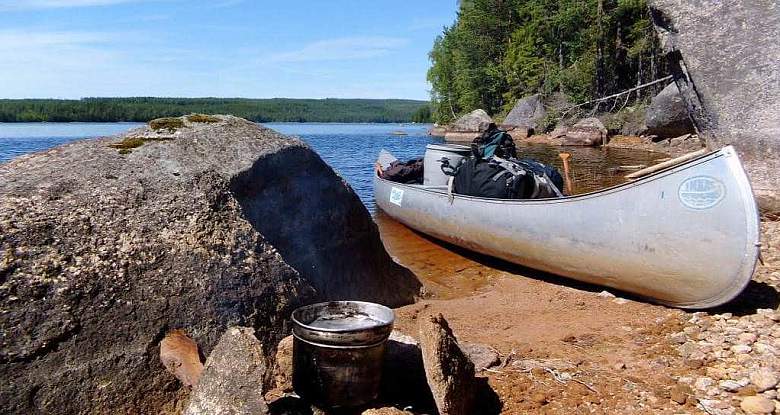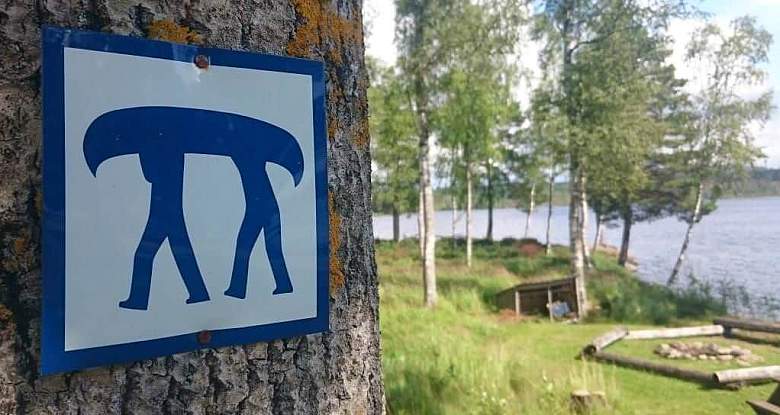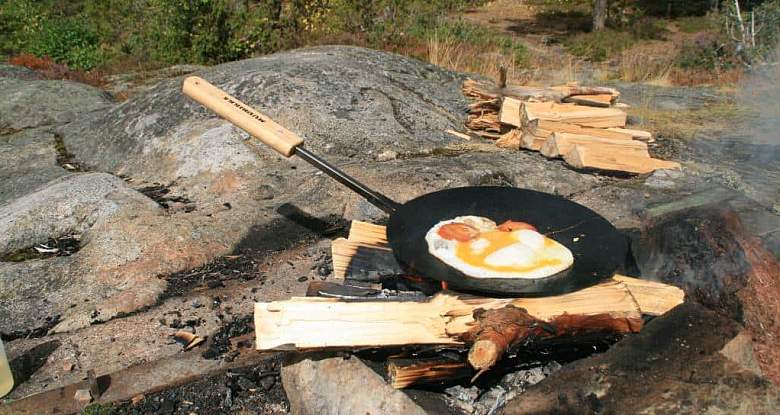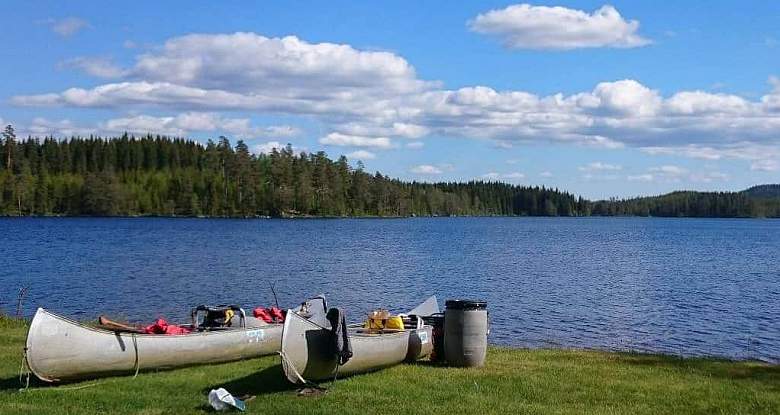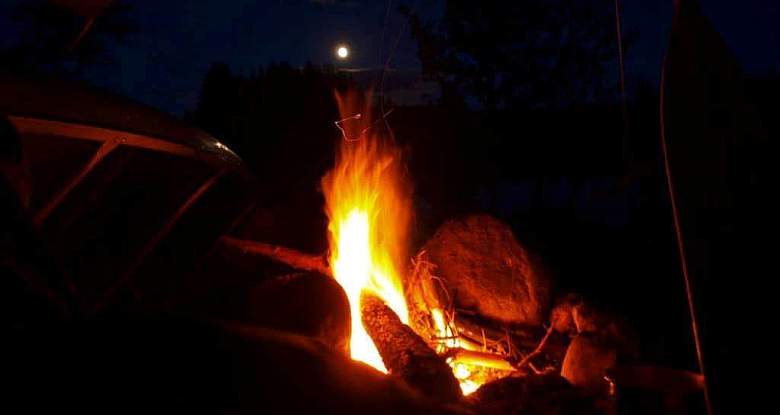 About the canoe tour:
From Värmlandsgården you go north following several big lakes around the border of Dalarna and Värmland provinces. You see very little civilisation in this area.
From Tyngsjö, the most northern part of the route, you go south following gently flowing rivers and peaceful lakes. From here the Big Bergslagstour makes an extension east and follows the meandering Svartälven. Here you will find plenty of beautiful places to put up your tent for the night, to swim, and if you're lucky see some beavers or other animals.
Via Lesjöfors, the only opportunity to shop, you arrive at the final part of the tour. Beautiful lakes with idyllic islands offer plenty of nice camping places. The tour ends in Sundsjön.
The 17 portages on this tour are sometimes longer. Be prepared to carry the canoe at times. Therefore the tour is a bit more adventurous and demanding than the other tours.
For the Svartälven River a nature pass is mandatory. This contribution takes care of maintenance along the river, such as the construction and maintenance of shelters, fire places and toilet facilities. This pass is included in het price.
Further information
The 10 day trip is based on an average paddling pace with room for relaxation and exploring. If you want to shorten or lenghten the trip, please contact us.
If additional transport is required, an extra charge may apply.
All adults must be able to swim. A life jacket is mandatory in Sweden.
Luggage must be stowed in backpacks, not suitcases, allowing it to be carried over land sometimes.
Fishing licences can be acquired at our reception.
If you would like to stay at the camp ground before or after your tour, please book at the office.
Click here for more tips and rules about canoeing and camping in the Swedish wilderness. the Swedish wilderness.
Booking, reservations or questions? Please contact us:
Canoetour 10 days, 150 kilometers, challenging