Northern Bergslag canoe tour
7 days, 105 km, medium
7 days tour through the lake district on the border of Dalarna and Värmland starting at Värmlandsgården.
Prices
Northern Bergslagstour
2800 SEK per canoe
Includes
Canoe, paddles, canoe cart, life jackets, watertight barrel, rope, folding spade, sponge, garbage bags, tour description with detailed map.

Transport from the finish (16.00h) of the tour.
Excluding
Camping equipment
Starting
Every day
Book extra
Material
One price for usage
during the entire tour
Camping stove (including
pots and 1l fuel)
160 SEK
Trekking tent (2 pers.)
300 SEK
Sleeping mat (self-inflatable)
100 SEK
Fishing rod
200 SEK
Fishing license
Price depending on fishing area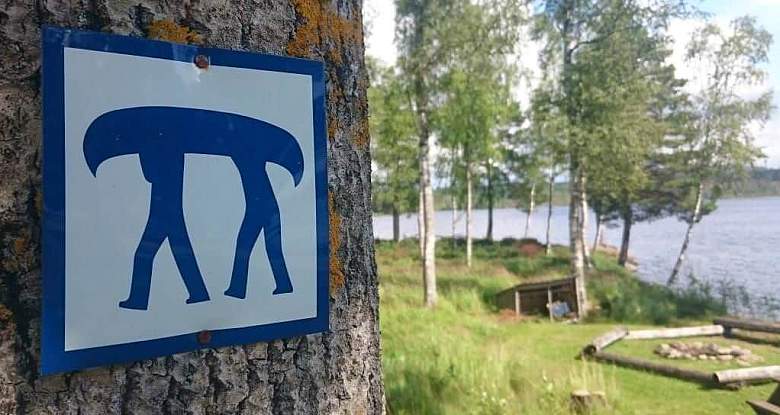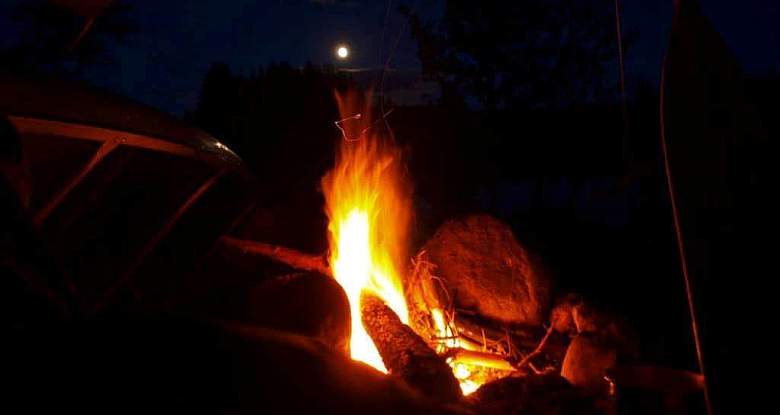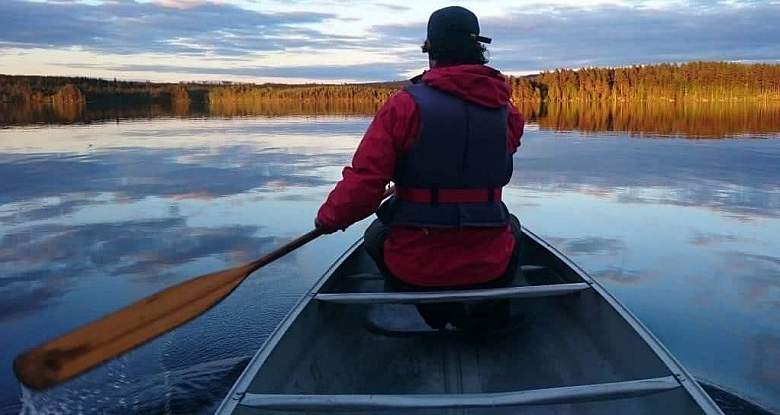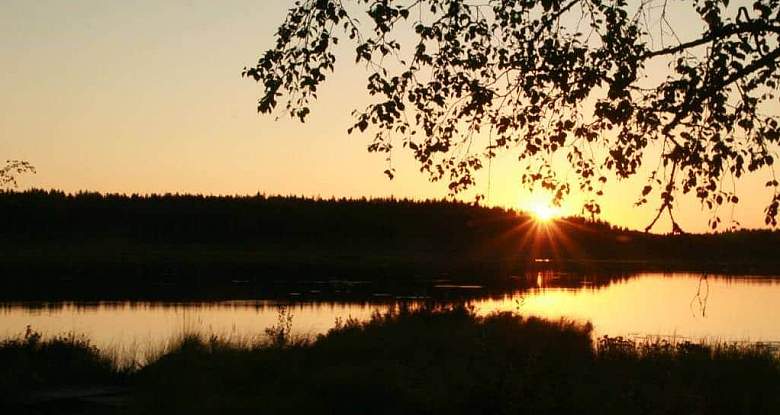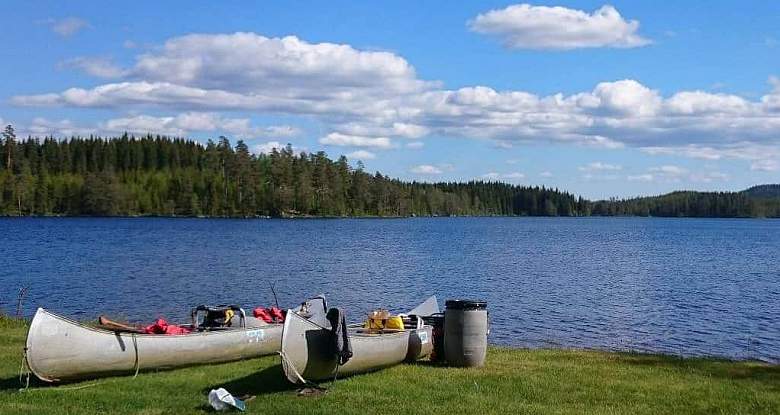 About the canoe tour:
This tour begins in Värmlandsgården and ends just 10 km away in Västra Sundsjön - taking you through large areas of water at the border between Varmland and Dalarna provinces. Some parts and portages (13) of the route are more challenging than others, therefore it is more suitable for experienced canoeists. There are no shops along the tour.
Further information
The 7 day trip is based on an average paddling pace with room for relaxation and exploring. If you want to shorten or lenghten the trip, please contact us.
If additional transport is required, an extra charge may apply.
All adults must be able to swim. A life jacket is mandatory in Sweden.
Luggage must be stowed in backpacks, not suitcases, allowing it to be carried over land sometimes.
Fishing licences can be acquired at our reception.
If you would like to stay at the camp ground before or after your tour, please book at the office
Click here for more tips and rules about canoeing and camping in the Swedish wilderness.

Booking, reservations or questions? Please contact us:
Canoe tour, 7 days, 105 kilometers, medium