Canoe and Mountain bike tour through Sweden

Adventurous multi-day Canoe and Mountain bike tour through the wild nature of Värmland and Dalarna.
Prices
Price per person
2 pers.
1800 SEK
3 - 8 pers.
1500 SEK
› 9 pers.
Please contact us
Includes
- 4 overnight stays at the campsites.
- 4 days canoe rent (including paddles, canoe cart, life jackets, watertight barrel, rope, folding spade, sponge, garbage bags).
- Mountainbike rental (including helmet and repair set).
- Tour discriptions for the canoe- and mountainbike tour.
- Luggage transport during mountainbike tour.
Transport from Värmlandsgården till the startingpoint at Sundsjön (at 13:00)
Excluding
Camping equipment
Arrival
July/August: on sunday
Other months on request
Book extra
Material
One price for usage
during the entire tour
Camping stove (including
pots and 1 gas)
200 SEK
Trekking tent (2 pers.)
300 SEK
Sleeping mat (self-inflatable)
100 SEK
Fishing license
Price depending on fishing area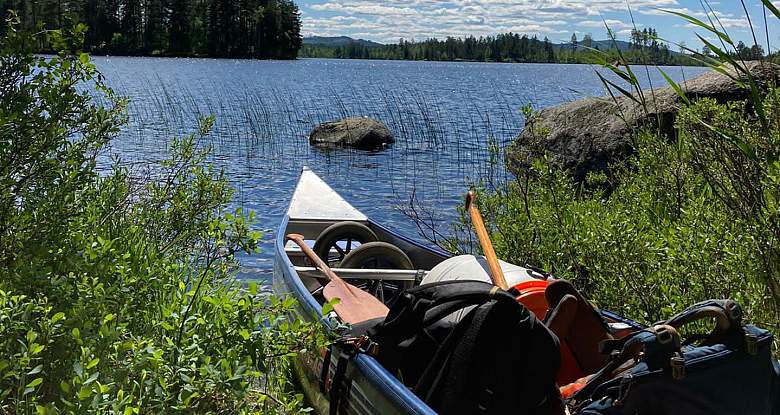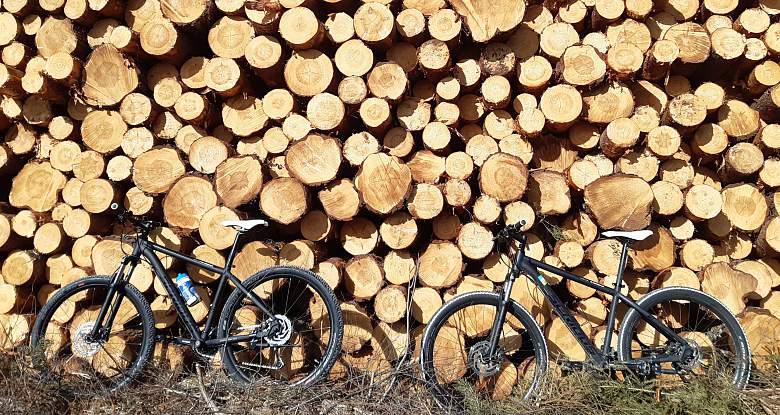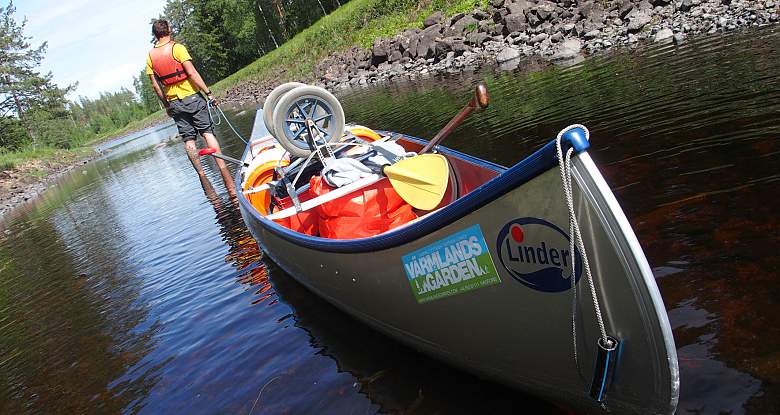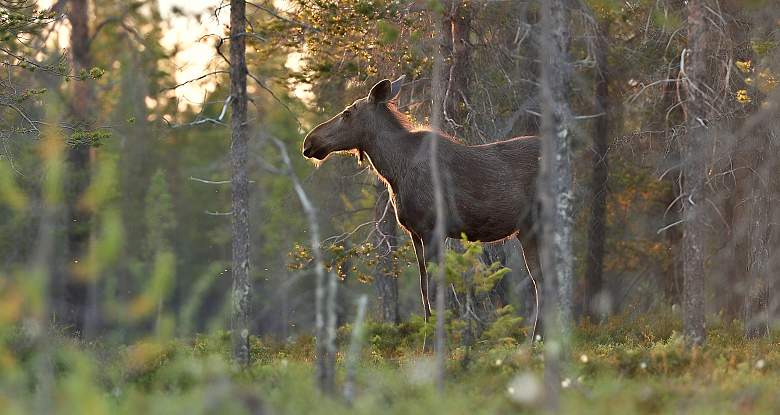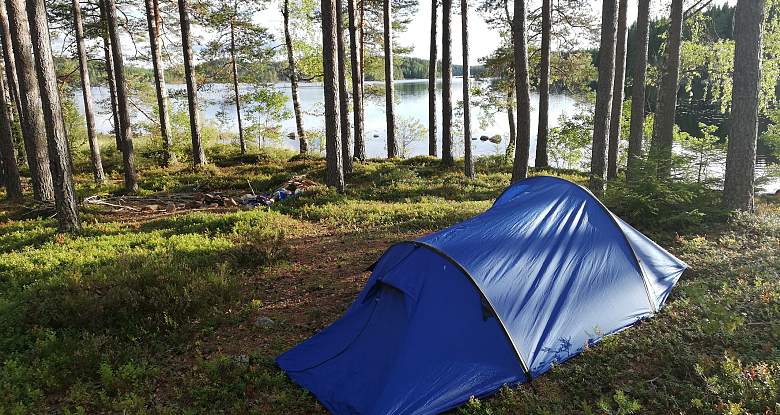 About the Canoe and Mountain bike tour:
This mixed tour is excellent for people with some outdoor experience and anyone who likes a bit of challenge. This tour will take you "of the beaten track". You come across very little civilisation and have the unspoilt nature of Sweden mostly to yourself. During the canoe tour you will pass many uninhabited islands and riverbanks that are worth exploring and where you can spend the night. The bike tour takes you through tick forest and goes mostly over unpaved roads. With some luck you can spot deer, moose, crane birds or other wild animals during this trip. The 8-day trip is based on an easy pace with plenty of room to swim, fish, light a fire and explore the many uninhabited islands and riverbanks.
From Värmlandsgården you paddle for a few days in northern direction over several large lakes in the border area of the provinces of Värmland and Dalarna. The canoe trip ends at Tyngsjö Vildmark. After a stay at Tyngsjö Vildmark, the bike tour takes you south again along various waterways and through dense forests.
Suitable for: experienced canoeists / everyone that likes a challange
Level: medium
Distance: approx. 45 kilometers paddling and 40 kilometer bike ride
Land transports: 9 land transports, the shortest is 50 meters and the longest 4 kilometer
Programm:
Day 1: Check-in from 12.00 at Värmlandsgården. Instructions about the equipment and route. Overnight stay at the campsite. (It is also possible to arrive in the morning at day 2)
Day 2- day 5: Canoe tour from Sundsjön till Tyngsjö Vildmark. Paddle across lakes and rivers and experience the Wilderness. Make your camp on one of the beautiful islands, grill your catch of the day above a small fire and enjoy the sunset in one of the lakes.At the end of day 5, arrival at Tyngsjö Vildmark.
Day 6: Rest day. Possibility to do a hike in the area or book a moose safari
Day 7: Mountain bike tour back to Värmlandgården. Circa 40 km over gravelroads with beautiful views. At the end of the day arrival at Värmlandsgården. Overnight stay at the campsite.
Day 8: Before 12.00 check-out at Värmlandsgården.
Further information
Booking, reservations or questions? Please contact us:
Challenging and adventurous canoe tours in Sweden for beginners and advanced paddlers